Our unique experts are involved in various technical committees to promote the development of standards, guidelines and test methods on a national and international level. The knowledge gained from research projects and daily practice is continuously incorporated.
Are you interested in partnering with us?
If so, please get in touch. We look forward to working with you.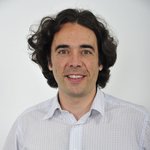 Alexander Wodrich
Back Office Manager
Get in touch