Qualität made in Germany ist unser Anspruch. Durch unsere verschiedenen Zertifizierungen wie beispielsweise GLP und Akkreditierungen wie ISO 17025 garantieren wir unseren Kunden ein hohes Maß an Qualität, wissenschaftlicher Expertise und aktuelle Methodenkenntnisse. Außerdem sind wir als Familienunternehmen für vorbildlichen Gesundheitsschutz und familienfreundliches Arbeiten zertifiziert. Die entsprechenden Zertifikate stehen Ihnen hier zum Download bereit.
Are you interested in partnering with us?
If so, please get in touch. We look forward to working with you.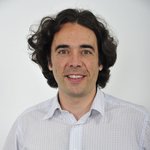 Alexander Wodrich
Back Office Manager
Get in touch